Scott Barclay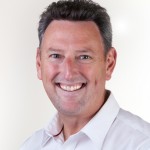 Scott Barclay, with over 25 years experience is a recognised leader in Organisational Strategy, Business and Leadership Transformation and Talent.  He has successfully applied these skills across multiple industries, globally and regionally in his career.
Before founding Authored Futures, Scott was the Director of the Organisational Design and Transformation Practice for Telstra leading major Culture, Organisational Design initiatives to transform the core business and the HR M&A function through a period of strong growth in new businesses. He has also held Executive HR roles at Telstra supporting Marketing, Technology & Innovation, Product Management, Corporate Units and Media.Previously Scott had 12 years with Cisco, most recently leading the Organisational Development Practice for Cisco globally, working to support Cisco's key transformations and build Transformational capability in the organisation through the HR Organisation
Prior, Scott led the Talent@Cisco function for Cisco Systems in Asia Pacific, responsible for Talent Strategy, Succession Planning and Leadership & Management Development for the region.  He also held a number of Senior Human Resources roles supporting Cisco's Services business globally, Support functions (BSO), and the HR organisation as a part of the Cisco Global HR leadership team.
He has significant global experience having lived and worked in Singapore and San Jose, California, and having worked on projects in region for over two decades. Currently he is located in Sydney, Australia.
Prior to joining Cisco in 2000 Scott held Senior Human Resources leadership roles with Goodman Fielder, Frito-Lay, and Smith Kline Beecham.  He also held a direct sales role with DDI (Development Dimensions International), working in a HR consulting capacity with top tier organizstions such as BHP Biliton, Woolworths, Merck, Shell Coal, Kellogg, Avis and ABB.
Examples of Scott's projects have been published with the Corporate Leadership Council and "Inside Teams" by Bill Byham internationally. He is an accredited Level 3 coach with The Institute of Executive Coaching Australia.
Scott has a Degree in Chemical Engineering and a Masters of Commerce (organisational behaviour) both from University of NSW, Sydney.